CE Radon testing specialized in radon gas testing in Baltimore and surrounding areas. We specialized in short-term continuous radon monitoring for real estate transactions. We use Sun Nuclear, Continuous Radon Monitor. The device is deployed in a finished lower-level of the home and remain there for 2 days. Standard testing for radon takes 48-hour, it is considered as a short-term measurement. Results from CRM device are available immediately upon retrieval of the monitor from testing environment. Reports will be prepared by a licensed radon technician and emailed the same day to the seller/buyer/agent/customer.
Do not take a risk with radioactive gas radon presence in your home and its deadly health effects. CE Radon Measurements in Baltimore MD offer residential real estate, home environment, school, daycare, multi-family and commercial buildings radon testing Maryland.
EPA and NRPP recommends to use licensed radon technician to test radon in Baltimore MD because it will guarantee that the test is conducted with properly calibrated machines, and the required closed building testing conditions are met. CE RADON testing services Maryland understand the time limitations in real estate transaction and we ensure that tests and results from professional continuous radon monitors are available the same day the test ends.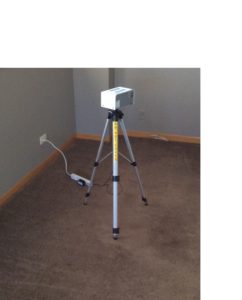 Test your Home. Protect Your Health!
Call Mike for a Quote, Cell: (301) 275-5640
CE Radon Testing ℠ MD VA DC is serving following areas:
Maryland: Baltimore, Annapolis, Columbia, Silver Spring, Dundalk, Wheaton, Ellicott City, Germantown, Bethesda, Frederick, Gaithersburg etc.
Virginia: Arlington, Alexandria, Falls Church, Fairfax, Fredericksburg, Manassas etc.
Washington DC